Associates
Our financial representatives have an incredible opportunity to positively impact people's lives - the lives of their clients, their families and those in their communities. They take this responsibility seriously and so do we. We provide them with the training and support they need to ensure their success, but we know it is their productive work ethic, strong relationship skills and professionalism that make them extraordinary.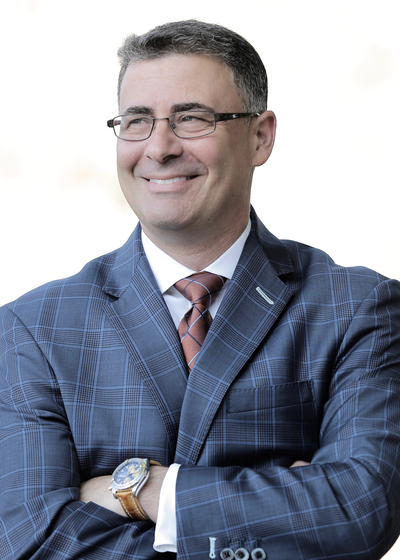 Life Insurance Specialist
Email
Dan Schiffman, a native of Shepherdstown, West Virginia, joined Northwestern Mutual in 1998 after completing his studies at St. Mary's College of Maryland for Political Science and The Center for Medieval and Renaissance Studies at Oxford, England.
In his years with the firm he has served as a Financial Representative, Field Director, and Financial Advisor, and is currently the Maryland office's Life Insurance Specialist. He has qualified for many industry awards including Million Dollar Round Table, Court of the Table, Lives Leaders Summit, and the Northwestern Mutual Forum, and has also been honored with the NAIFA Quality Award, and Northwestern Mutual's Community Service Award.
In his role as Wealth Management Advisor, Dan works with executives, closely-held business owners, attorneys, accountants, and medical and dental professionals.  Additionally, he works with institutional and corporate organizations. Dan especially enjoys the opportunity to impact his clients by helping them bring passion, purpose, and partnership to those who care enough to provide long-term financial security for themselves, their families, their businesses and their communities. 
Dan has a passion for giving back to the community and is involved with many charities. He is chairman of the Special Gifts Committee and a member of the Order of the Good Samaritan with Frederick Memorial Hospital. Dan is also a board member for Brook Lane and The Religious Coalition for Emergency Human Needs.  He is a member of the Carroll Creek Rotary, and a former trustee for the B'nai Abraham Synagogue and Frederick Chamber of Commerce. He was a board member for the Advocates for Homeless Families and was a former president of the Entrepreneur Council of Frederick County.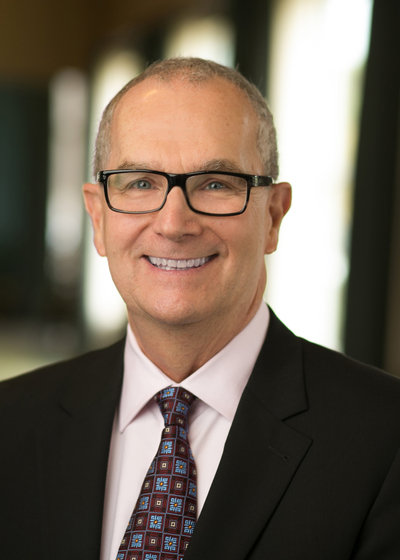 Estate & Business Planning Specialist
Email
Buddy is originally from Baltimore and joined Northwestern Mutual in 1985 as a Financial Advisor. Buddy graduated from Tufts University in 1977 with a Bachelors of Science in Engineering Degree majoring in computer science and applied mathematics. Before he began his career with NM, Buddy worked as an engineer on a nuclear weapons program and in the corporate world of international marketing.

Currently Buddy serves as a Wealth Management Advisor as well as Director, Estate and Business Planning, focusing his practice on estate and business planning, executive benefit planning, wealth management, personal planning, and employee benefits. He has earned his ChFC®, CLU® and AEP® designations. Throughout the years, Buddy has achieved a high level of success, qualifying for Million Dollar Round Table (1989-2018), Top of the Table (2004-2018), and the Northwestern Mutual Forum ten times and Top 20 once.  Buddy is energized by helping individuals and businesses achieve their financial goals.

In the past, Buddy has served as president of the Baltimore Estate Planning Council and is currently an active member. He is a past Board member of Northwestern Mutual's Financial Representatives' Association as well as a past member and chair of NM's Advanced Markets and Planning Committee.  He resides in Baltimore, Maryland, with his wife Abbey. They have two sons - Casey (who is also a Northwestern Mutual advisor) and Zachary. Buddy has a passion for travel, great wine, and enjoys golfing and skiing.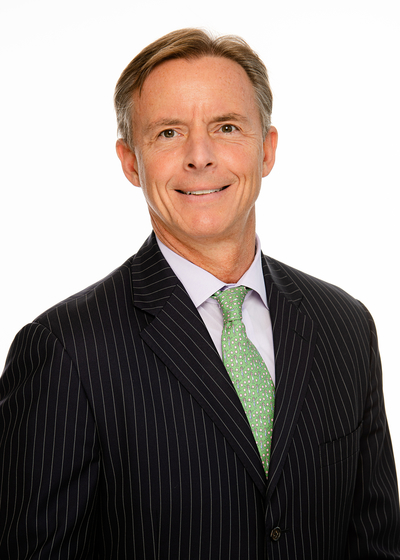 Disability Income Specialist
Email
My Networks:
Todd Grandy has 27 years experience in helping companies design, finance, and implement executive benefit, supplemental insurance, retirement plans and related benefits. Todd oversees a predominantly regional practice assisting owners and executives of closely held and public companies to provide seamless risk management, insurance and benefits planning solutions. He has extensive experience working with Venture Capital, Private Equity, Mezzanine Debt, as well as Mergers and Acquisitions advisory firms and their portfolio companies, assisting these parties with their insurance and benefits due diligence.

In his work as a Disability Income & Group Disability Income Specialist with Northwestern Mutual, Todd has developed an expertise to assist companies and their executives with key person and/or stock redemption liquidity planning, supplemental disability income needs and disability key person, disability buy-out and disability overhead expense planning, as well as Group Disability planning. Todd has also done extensive work in the qualified retirement plan market, helping companies to implement and improve these plans, as well as the design of non-qualified compliments to these programs.

Todd is a former Board Member of the Baltimore Chapter of the Society of Financial Service Professionals and St. Paul's School for Boys Steering Committee. A resident of Ruxton, Maryland, Mr. Grandy is a 1988 Graduate of the University of Mississippi.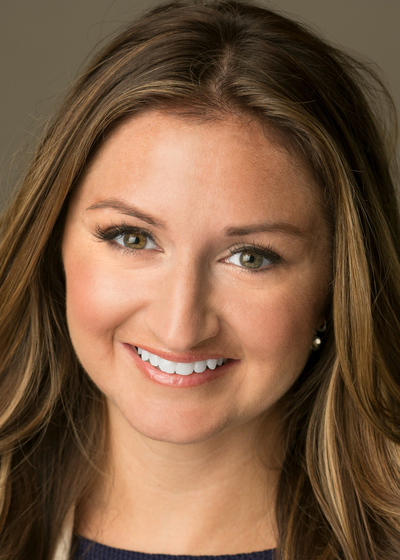 Annuity Specialist
Email
Stacey Solomon joined Northwestern Mutual in June 2010.  After completing her B.S. in Business Administration from Susquehanna University Stacey worked in the mortgage banking field for several years before joining Northwestern Mutual as a Financial Advisor. Stacey currently holds the distinction of being the firm's local Annuity Specialist. In addition to serving her clients as a Financial Representative, Stacey also serves her fellow Representatives through her role as a Field Director which allows her the opportunity to lead and develop other Northwestern Mutual Representatives. Stacey has earned many accolades during her time with Northwestern Mutual and continues to hone her skills by participating in a National Women in Leadership Study Group.
As a Financial Advisor, Stacey enjoys working with successful women to help them achieve their financial goals. Stacey is passionate about empowering women to take control of their finances and also enjoys mentoring and developing other female Financial Advisors. She specializes in working with business owners, professionals, and their families. Stacey is committed to providing peace of mind and helping to provide financial security to all of her clients through holistic planning.
Stacey gives back through her involvement with Alex's Lemonade Stand Foundation for Childhood Cancer Research and spends time fundraising on their behalf each year. Stacey resides in Hunt Valley, Maryland and enjoys trail running and spending time with her daughter, Olivia.