Management Team
The success of our offices can be directly attributed to high quality leadership and the strength of our management team. Our goal is to ensure the continued success of our Financial Representatives by providing the proper guidance and support to help them experience both personal and professional growth.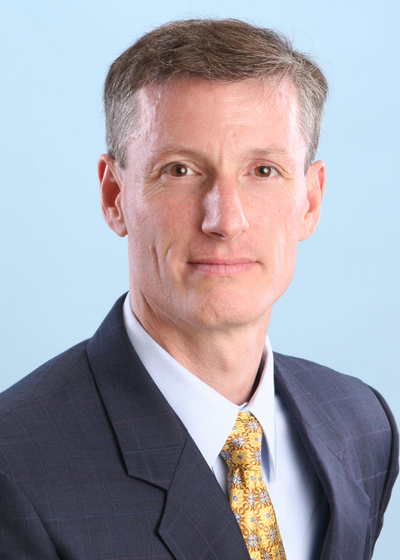 Scott Iodice, CLU®, CFP®
Managing Partner
Email
Office 410-539-0084
Scott Iodice is originally from Fairfield, Connecticut. He received his bachelor's degree from Middlebury College in 1985 with a double major in American History and World Religions. He joined Northwestern Mutual in 1986 and now serves as Managing Partner of the Mid-Atlantic organization, which has seven offices across Maryland and southern Pennsylvania and about 100 Financial Representatives and Advisors.
In his years with the company Scott has served in many roles. He began as a Financial Representative, building his personal clientele and practice for twelve years and obtaining his CLU® and CFP® designations. Scott also became active in leadership, coaching, and mentoring as a Field Director in the Baltimore office. In 1997, Scott left Baltimore to move to Northwestern Mutual's Home Office in Milwaukee, Wisconsin, where as an Assistant Director of Agency Development he prepared for his current role as Managing Partner. He was officially appointed a Managing Partner in August 2002, succeeding his father, Don, who had held the role for 19 years prior.
Scott is passionate about his job and enjoys sharing with talented people the career opportunities Northwestern Mutual offers and helping them reach higher and higher levels of achievement and success. Scott is also a board member of Living Classrooms Foundation which provides hands on educational enrichment and job training to kids and young adults.
Scott resides in Ruxton, Maryland with his wife Blair, three children, Todd, Grant, and Meredith, and their dogs Oreo and Cooper. Scott enjoys traveling, cooking, playing tennis and golf, and spending time with his family.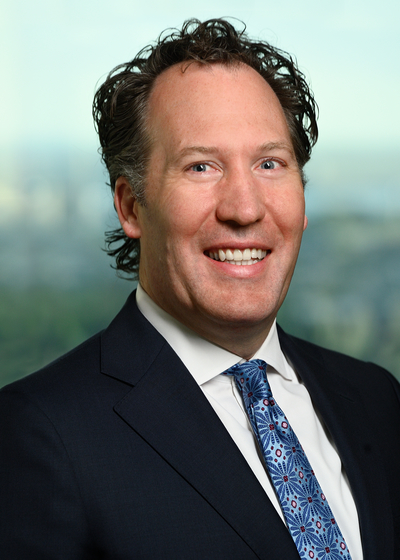 District Director
Office 410-659-6029
Jeff is originally from Davidsonville, Maryland and began with Northwestern Mutual in September 2001 after completing his Bachelor of Science degree in marketing from the University of Baltimore. Jeff has a passion for mentoring Financial Advisors and has found success as a District Director, overseeing the Baltimore office. In his years with the firm Jeff has also served as Field Director and works as a Wealth Management Advisor, catering mostly to attorneys, physicians, sales professionals, maritime professionals, and business owners.
As an Advisor Jeff's favorite part of the job is helping his clients gain peace of mind knowing their financial security plan is in order. Throughout his service Jeff has qualified for Million Dollar Round Table numerous times (2006, 2008, 2010-2015) and has earned his CLU® and CFP® designations.
Jeff is actively involved with the Living Classrooms Foundation and Shepard's Clinic. In 2012 he was honored as a Living Classrooms Foundation "Rising Star" for his charitable contributions to the community.  Jeff resides in Baltimore City with his wife Heather and their dogs George and James Franco. He is passionate about rock climbing and traveling and also enjoys squash, fishing, and golf.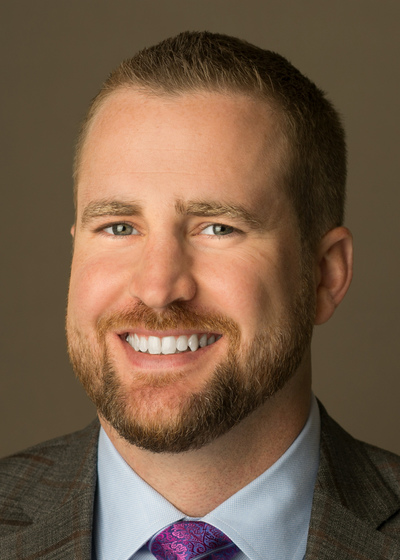 Managing Director
Office 443-321-0907
Mike graduated from Salisbury University with a Bachelor of Science degree, where he majored in Marketing and minored in Information Systems. He began working with Northwestern Mutual through an Internship program in 2009. It was there he discovered the value of the service he was providing to clients. He joined the firm as a Finacial Advisor in 2010, and was appointed as the Managing Director of the Annapolis office in 2019. 
Through personal commitment, professional associations, accreditations and continuing education, he has worked hard to establish a reputation as a respected professional and to gain the trust of clients. He joined the leardership team in 2011 and has been providing training and guidance to up and comming professionals. His continuing education includes recieving his Certified Financial Planner (CFP) designation in 2013 and his Retirement Income Certified Professional designation (RICP) in 2016.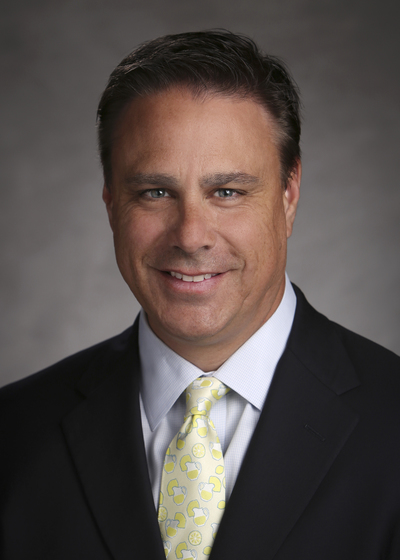 Managing Director
Office 301-662-5339
My Networks:
Josh Parish resides in the town of New Market in Frederick County, Maryland.  He joined Northwestern Mutual in December 2007.  Prior to beginning his career with Northwestern, Josh studied political science and economics at the College of William and Mary, and graduated with his Bachelor's degree in 1993. He then went on to pursue a law degree at the University Of Baltimore School Of Law, graduating in 2001, and an MBA from the University Of Baltimore Merrick School Of Business, graduating in 2002.
Currently Josh serves as a Wealth Management Advisor and a recruiting Managing Director for his Western Maryland offices. In his time with the company he has also served as a Long Term Care Specialist. In the short time that Josh has been with Northwestern Mutual he has achieved a high level of success, including being a Million Dollar Round Table qualifier (2010-2015) and reaching Lives Leaders Summit (2010-2015).  He was named Northwestern Mutual Maryland's "Rookie of the Year" in 2008, was ranked number one in the Eastern Region in 2009 for under 5 year Financial representatives, and was ranked number two in the Eastern Region in 2010 for the same group. Josh's success comes from a passion to impact families and individuals by creating generational wealth. Josh has seen firsthand the lasting legacy that this type of planning has on his clients and their loved ones and the communities.
Josh enjoys working with business owners and executives, including doctors, lawyers, and accountants. He is also very involved in his community and is an active Member of Order of Good Samaritan at Frederick Memorial Hospital and is a member of the Frederick County Bar Association.
Josh and his wife Melora have been married since 1998 and have two amazing children; Logan, who loves playing lacrosse, skateboarding, snowboarding and is accomplished on the guitar and piano, and Evelyn, who loves ballet and skiing, and has a real affection for animals. They also live with their two dogs Abner, and Bella, and their cat, Lily. As a family, they love snow skiing, jet skiing, and going to the beach.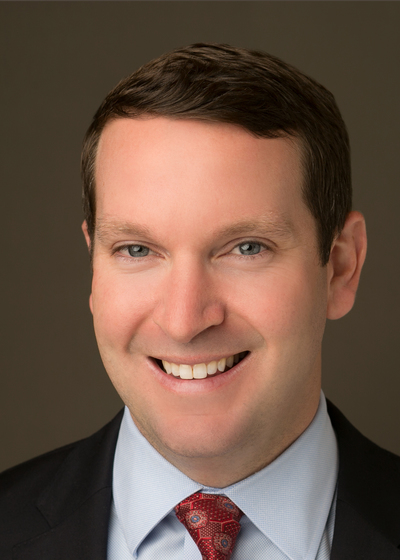 Managing Director
Office 410-480-7056
My Networks:
Ryan joined Northwestern Mutual in 2006 as a college intern. After graduating from the University of North Carolina Chapel Hill where he played varsity lacrosse, Ryan joined Northwestern Mutual full time and quickly flourished. He has served as a College Unit Director, a Field Director, and currently holds the role of Managing Director at the Northwestern Mutual office in Columbia, Maryland.
Ryan has earned many accolades at Northwestern Mutual including qualifying for Million Dollar Round Table, Court of the Table, and the prestigious Lives Leaders' Summit; each multiple times. Ryan is also an active member of NAIFA, sits on the Board of Directors for Boys Latin Alumni, and leads fundraising efforts for Alex's Lemonade Stand Foundation.
Ryan enjoys working with business owners and believes that delivering peace of mind to his clients is the most rewarding aspects of his job.
Ryan resides in Annapolis, Maryland and enjoys snow and water sports, running, and fishing.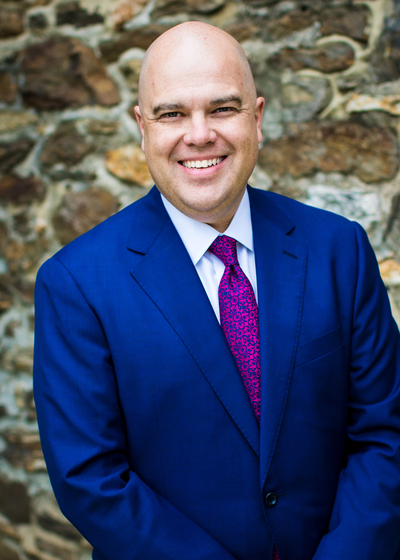 Managing Director
Office 410-527-3811
Dave Ziegler is originally from Sparks, Maryland and joined Northwestern Mutual in August, 1999 as a Financial Representative. In his years with the firm he has also acted as a Field Director, and currently as a Managing Director for Maryland's Hunt Valley office. Through this time he has earned many awards including Life Impact Award (2004-2008), qualification for Million Dollar Round Table (2006), Pacesetter Award given for sales volume (2000), and at the local office level the Northwestern Mutual Top Gun award for excellence in recruiting. Dave most typically works with business owners of closely held companies, sales people, and professionals with families. Dave sees the most important part of his job as helping people and showing them what is possible.
Dave is a board member of the Baltimore Chapter of the National Association of Insurance and Investment Advisors.  He truly lives by the company's mission, "to enrich lives" and doing what is best for his clients. In 2014 he demonstarted his committment to his clients and his career by earning his CLU® designation.
Dave resides in Manchester, Maryland, with his wife Christina, his daughter Grace, and their dog Ellie. He loves being with his family and doing anything outdoors.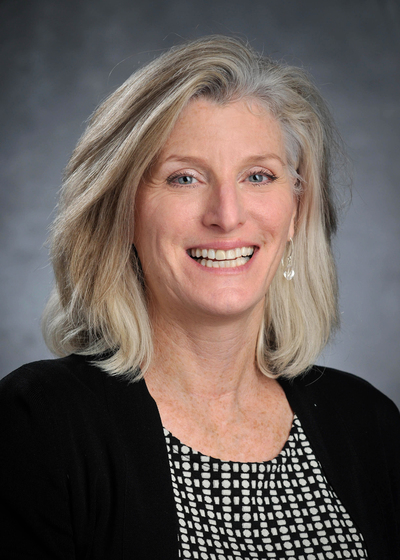 Office 410-539-0084
Tricia came to Northwestern Mutual in 2001 when her brother, Scott Iodice, became the Managing Partner. She joined his team as the Chief Operating Officer to develop organizational structure for the Network and District Network offices and in 2009 transitioned to her current role as Chief Development Officer.

As CDO, Tricia gets to play to her natural strengths of coaching and developing people. From her psychology degree to the experiences gained through her time with Outward Bound, Teamworks, and Earthtreks, Tricia developed a talent and love for professional coaching and development. Overlaid with the time she spent running a company and her ability to relate to advisors, leaders, and other business professionals Tricia is in the right role within the firm.

Tricia has earned her CLF, CLU, and her Professional Coaching Certification (PCC) through the International Coaching Federation. She lives in Severna Park, Maryland with her fire fighter husband Keith, daughters Cassidy and Emma, and an ever changing number of senior rescue dogs.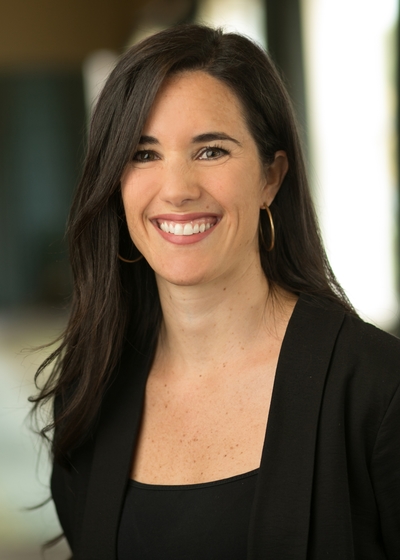 Beth Horn, MBA
Chief Growth Officer
Email
Office 410-539-0084
Beth is originally from Severna Park, MD and joined Northwestern Mutual in 2010 as a Training and Marketing Associate.  Beth quickly grew in her role and currently serves as the firm's Chief Marketing Officer. Prior to joining Northwestern Mutual, Beth worked at NVR, Inc. as the Learning and Development Regional Manager.  She received her undergraduate degree from Syracuse University and attended graduate school at the University of Maryland Smith School of Business, where she received her MBA.
As CMO, Beth works with top Financial Advisors to create and implement marketing plans that support their overall sales and business goals, trains new Advisors on branding and promotional strategies, and creates the comprehensive marketing plan for our mid-Atlantic offices.
Beth resides in Severna Park, Maryland with her daughter, Eliya. They love reading, doing anything active outside and spending time with friends and family. They are both big Baltimore sports fans!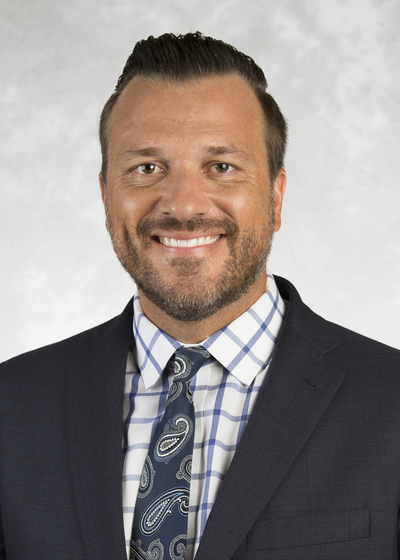 Nicholas John Ruocco
Director of Recruitment and Development
Email
Office 410-539-0084
Nick is a native of Corning, New York, and a class of 2000 graduate of Hofstra University where he studied marketing and finance. At Hofstra, he was a member of their nationally ranked Division I Men's lacrosse team. After graduation, Nick spent 6 years working in the marketing and sales industries before joining Northwestern Mutual in 2006 as a Financial Advisor. Nick found success in the recruiting and development side of the career and transitioned into leading the selection process in the Annapolis office of Northwestern Mutual. This grew into an agency-wide role and Nick now serves as the Executive Director of Recruitment and Development for the entire Mid-Atlantic territory. In 2016 he recieved the Leadership Impact Award as a result of his dedication to helping new financial advisors develop successful careers.
In his free time, Nick enjoys golfing and watching the Yankees and Ravens. He resides in Monkton, Maryland with his wife, Lindsay.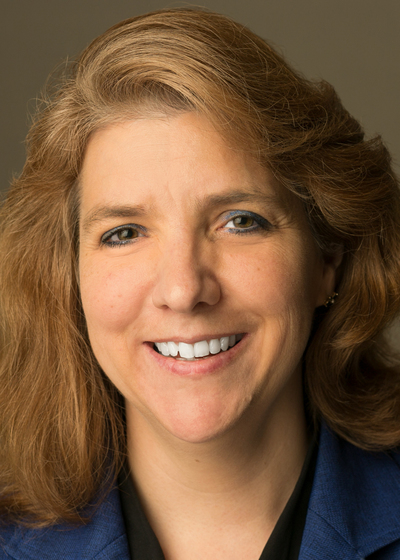 Sharon Elizabeth Jones, CLU®, ChFC®, CASL®, CFP®, RICP®
Director of Network Office Supervision
Email
Office 410-659-6024
Beth is originally from Glen Burnie, Maryland, and began with Northwestern Mutual in 1995 after graduating from University of Maryland Baltimore County with Bachelor's Degrees in Mathematics and Biological Science. Beth holds two roles; Director of Network Office Supervision and Chief Financial Officer where she focuses on maintaining compliance as a competitive advantage.  Previously, Beth was a Northwestern Mutual Investment Services Operations Manager and Director of Operations. In her time with the organization she has studied and earned her CFP®,  FLMI®, CLU®, and ChFC® designations.
Beth loves reading, yoga, and volleyball. She resides in Pasadena, MD with her husband Chuck and their two sons, Ben and Nick.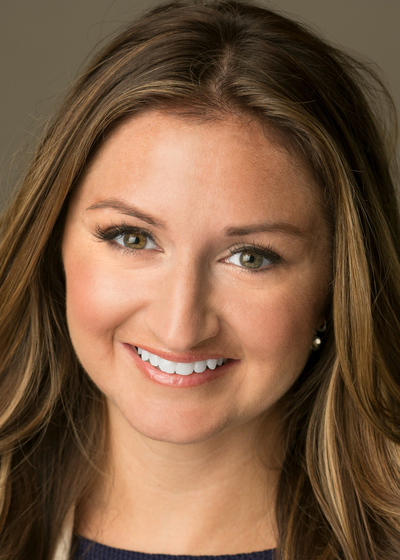 Growth and Development Director
Office 410-527-3822
Stacey Solomon joined Northwestern Mutual in June 2010.  After completing her B.S. in Business Administration from Susquehanna University Stacey worked in the mortgage banking field for several years before joining Northwestern Mutual as a Financial Advisor. Stacey currently holds the distinction of being the firm's local Annuity Specialist. In addition to serving her clients as a Financial Representative, Stacey also serves her fellow Representatives through her role as a Field Director which allows her the opportunity to lead and develop other Northwestern Mutual Representatives. Stacey has earned many accolades during her time with Northwestern Mutual and continues to hone her skills by participating in a National Women in Leadership Study Group.
As a Financial Advisor, Stacey enjoys working with successful women to help them achieve their financial goals. Stacey is passionate about empowering women to take control of their finances and also enjoys mentoring and developing other female Financial Advisors. She specializes in working with business owners, professionals, and their families. Stacey is committed to providing peace of mind and helping to provide financial security to all of her clients through holistic planning.
Stacey gives back through her involvement with Alex's Lemonade Stand Foundation for Childhood Cancer Research and spends time fundraising on their behalf each year. Stacey resides in Hunt Valley, Maryland and enjoys trail running and spending time with her daughter, Olivia.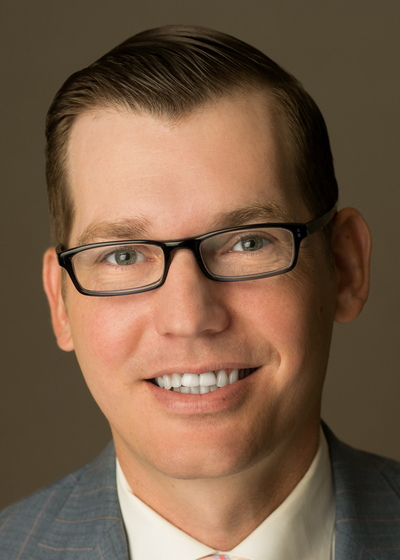 Growth and Development Director
Office 410-659-6040
My Networks:
Theo is originally from Howard County, Maryland and came to Northwestern Mutual in 2006 after graduating from Towson University with a degree in finance and marketing. In his time with the company, Theo has held several roles including Financial Representative, College Unit Director, and is currently a Wealth Management Advisor and Growth and Development Director. He has earned several professional accolades including Pacesetter Award for sales volume, qualification to Million Dollar Round table, and has earned his Certified Financial Planner designation. When asked what Theo likes most about his job, he says that he enjoys meeting a new person every day, and positively impacting his clients' lives.
Outside of work Theo is passionate about giving back. He organizes and runs annual charity golf and softball tournaments to benefit the Kenny Dunsmore Scholarship trust fund which honors his late friend, Kenny. He is also a board member of Urban Alliance Baltimore and volunteers at athe city-run animal shelter B.A.R.C.S. In addition he supports the Leukemia and Lymphoma Society.
Theo resides in Baltimore with his wife, Kaite. He enjoys fishing, golfing, and playing softball.